Unforgettable Celebrities Who Passed Away in 2019, Cause Of Death Revealed
As we all know, people come and go. This article will show you celebrities that passed away this 2019, yet contributed and marked their names in the industry. Some stars are still at the peak of their careers, while some worked in the industry until their death. These celebrities shared one thing in common, which is sharing their passion with us. Even if they are gone, they will still live in the hearts of their fans.
1. Godfrey Gao- Cardiac Arrest
Godfrey Gao is one of the actors who passed away recently. Gao is a Taiwanese-Canadian actor-model who is considered to be the first Asian model to represent the luxurious brand Louis Vuitton. He also appeared in films such as "The Mortal Instruments: City of Bones." However, reports surfaced that Gao collapsed in Ningbo while filming the sports relative TV series Chase Me. After Gao was taken to the hospital and several attempts of reviving were made, his death was announced by his agency JetStar Entertainment through their social media site. Sources claimed that it was a sudden cardiac arrest.
2. Brian Tarantina- Severe Health Crisis
Brian Tarantina has portrayed multiple roles, especially in TV series. His unforgettable shows were The Marvelous Mrs. Maisel, Gilmore Girls, Summer of Sam, and Uncle Buck. Unfortunately, on November 2, his manager pronounced his death in his Manhattan apartment. Speculations surfaced that the death of Brian is due to apparent overdose, but his manager shared that he was "quite ill recently," and was believed to be the cause. The New York City medical examiner is working on his COD, and up to now, it was not yet revealed.
3. John Witherspoon- Coronary heart disease
John Witherspoon is one of the respected comedians in the industry. He is best known for playing Ice Cube's father in the movie series Friday. On October October 29, Witherspoon passed away at his home in Sherman Oaks, California. Thus, some of his co-stars paid respects after receiving the news of Witherspoon's death. Ice Cube tweeted Life won't be as funny without him." also, the Wayans brothers have given their tributes. Marlon Wayans wrote, "Thank you, God, for the many many many laughs that we shared on and off the set." Witherspoon will surely be never forgotten, and many will remember his contributions.
4. Robert Evans- Undisclosed
Robert Evans is a legendary Hollywood producer that successfully produced multiple iconic films. Among which is the Urban Cowboy, Chinatown, and How to Lose a Guy in 10 Days. Evans is also the head of the production at Paramount and handled The Godfather and The Great Gatsby. Evans is also known to be married multiple times and underwent divorce multiple times also. However, he died at his home in Beverly Hills at the age of 89. No reports surfaced with regards to his cause of death, until now, it is undisclosed.
5. Paul Barrere- Liver Cancer
Paul Barrere has given a lot of contributions to the music industry. He recorded and performed with huge names such as Jack Bruce, Chicken Legs, Blues Busters, Helen Watson, Chico Hamilton, Valerie Carter, and Robert Palmer. Paul also appeared in the 1979 Nicolette Larson Warner Brothers promotional video of Lotta Love. Paule was best known for his contributions to the band Little Feat as a songwriter. Among his works are Feats Don't Fail Me Now, and Skin It Back. However, he passed away at 71 years old and is said to be due to Liver Cancer.
6. Sulli- Alleged Suicide
K-Pop Fans mourned the death of the 25-year-old star Sulli. The actress is considered to be one of the multi-talented artists in her generation. Sulli's career started as a child actress then she ventured out in singing and modeling. Sulli has appeared in multiple films and TV series. However, many were shocked as the actress was found dead in her home in Seoul, South Korea, last Oct.14. The cause of death was said to be an apparent suicide. No news has released what the real cause of her death is.
7. John Clarke- Natural Causes
John Clarke is one of the iconic actors in Hollywood. He was well-recognized for playing originating and playing the role of Mickey Hortin on the classic NBC TV series Days of Our Lives. Clarke portrayed the roles for a whopping 39 years, until his retirement in 2004. Not only that, Clarke appeared in the said soap opera, but he also has multiple films and TV shows under his name. However, the 88-year-old actor passed away on October 16, and according to reports, his cause of death is due to the complications of pneumonia.
8. Jerry Fogel- Non-Hodgkin's Lymphoma
Jerry Fogel will never be forgotten for his portrayal for the role Jerome "Jerry" Buell in the hit 1960s comedy series The Mothers-in-Law. He also played Lt. Commander William Outerbridge in the 1970s, Tora! Tora! Tora!, and played Ken Howard's brother in law, Bill Donahue, on the CBS drama The White Shadow. Thus, Fogel died on October 21, at a hospice facility in Kansas, Missouri. Fogel's family announced his death. He was diagnosed with non-Hodgkin's lymphoma in 2008.
9. Robert Forster- Brain Cancer
Robert Forster is one of the handsome veterans in the Hollywood industry. He made his name upon playing the role of Max Cherry in the Quentin Tarantino 1997 movie Jacki Brown. Forster's performance has earned him an Oscar nomination. Before his recent death, Forster appeared in multiple films and TV shows, among his latest is the El Camino: A Breaking Bad Movie. Unfortunately, Forster passed away on October 11, 2019, at his home in Los Angeles. Reports surfaced that his death is due to Brain Cancer.
10. Charles Elmer "RIP" Taylor Jr.- Heart Failure
Charles Elmer Taylor Jr., famously known as Rip Taylor, is once of the well-respected comedians in the industry. Because of his colorful personality, and showering himself and others with confetti, he is well-loved by many. Taylor has been in the industry for decades, and his death saddened many. He passed away in his home in Beverly Hills, and the immediate cause of death was said to be congestive heart failure. Also, an underlying cause that has been listed is heart disease. Taylor died at the age of 88.
11. Ginger Baker- Illness
Peter Edward "Ginger" Baker is considered to be one of the greatest drummers of all time. He is an English drummer and also the co-founder of the legendary rock band Cream. Through his talent, Baker's work in the 60s to 70s earned him the name of "rock's first superstar drummer." Baker's known style meddled jazz and African rhythms. He also pioneered both world music and jazz fusion. Thus, his death was mourned in the music industry. However, his cause of death was not revealed, and some reports claimed that it is due to illness. Baker's family released a statement stating, "We are unfortunate to say that Ginger has passed away peacefully in hospital this morning. Thank you to everyone for your kind words over the past weeks."
12. Diahann Carroll – Cancer
Diahann Carroll is also one of the multi-talented artists. She is a model, singer, actress and also an activist. Carroll rose to fame as she played in some of the earliest major studio films to feature black cars. Carroll's films include the 1954 Carmen Jones and 1959 Porgy and Bess. Carroll won a Tony Award in 1962 as best actress for her role in the Broadway musical No Strings, and it is the first for African American women. Unfortunately, Carroll passed away at her home in Los Angeles after her long battle with cancer.
13. Linda Porter- Cancer
Linda Porter is also one of the prominent actresses in Hollywood. Her notable sitcoms are Superstore, Twin Peak, and the film Dude Where's My Car? Aside from that, Porter also appeared in many movies and music videos. However, at 86 years old, the star passed away and is said to be due to cancer. The executive producer Jonathan Green and Gabe Miller shared in a statement that "We're lucky to have been a small part of her long career. The 'Superstore' family won't be the same without her." Porter is no doubt one of the lovable stars and a great colleague.
14. José José- Alleged Pancreatic Cancer
José Rómulo Sosa Ortiz popularly known as José José is also one of the artists who made a significant influence in the music industry. Aside from being a musician, he is also an occasional actor. He began his career during his teens and eventually landing the Latin charts. Ortiz was also tagged as The Prince of Done, considering his achievements in the music scene. Unfortunately, his life ended on September 28 in Miami. There are no reports regarding the cause, but the Ortiz once shared that he was diagnosed with pancreatic cancer. He died at the age of 71.
15. Ric Ocasek- Cardiovascular Disease
Just a year after The Cars reunited for their induction into the Rock and Roll Hall of Fame, Ric Ocasek, who lead vocalist, rhythm guitarist, and songwriter, passed away. Reports surfaced that Ocasek was found dead in his new townhouse in New York City. His estranged wife, Paulina Porizkova, confirmed the news. According to the New York medical examiner, Ocasek underwent a general surgery, weeks before his death. Reports also surfaced that he died from complications of heart disease, as a result of high blood pressure with pulmonary emphysema as a contributing factor.
16. Cokie Roberts- Breast Cancer
Cokie Roberts is also one of the well-respected personas in the news industry. Her career in the media industry ran for decades as a political reporter and an analyst for the National Public Radio and ABC News, with an excellent position on the Morning Edition, The MacNeil/Lehrer NewsHour This Week, and World News Tonight. Unfortunately, on September 17, her family announced her death, and the cause is due to her long battle against breast cancer. The ABC News President James Goldston shared that Cokie is "a true pioneer for women in journalism." Clearly, Roberts is one of the best in her field and will surely be missed by many.
17. Eddie Money- Esophageal Cancer
Eddie Money is also one of the prominent artists in the music industry. He is responsible for the hit songs Take Me Home Tonight and Two Tickets to Paradise. In 2016, Money was featured in an episode of "Oprah: Where Are They Now?" It was then led to a TV series Real Money, which debuts in 2018, on AXS TV and is already in its second season. However, Money passed away on September 13. It was just months after his announcement that he has been seeking treatment for his Stage 4 esophageal cancer. The family released a statement to confirm his death.
18. Valerie Harper- Brain Cance
Valerie Harper is no doubt one of the prominent actresses in the industry. One of her unforgettable roles is Rhonda Morgenstern on the Mary Tyler Moore Show and its spin-off Rhonda. Because of her excellent portrayal of the said show, Harper won three Primetime Emmy Award for Outstanding Supporting Actress in a Comedy Series and then the award for Outstanding Lead Actress in a Comedy Series for the Rhonda series. However, she has been battling illness in recent years and was diagnosed with lung cancer in 2003. The experts then discovered that Harper developed rare brain cancer. She passed away on August 30 at the age of 80.
19. Jessi Combs- Accident
Jessi Combs is one of the most excellent female race car drivers. She also happens to be a metal fabricator and TV personality. Combs is known to be the fastest woman on four wheels. In 2013, Combs set the women's land speed class record (four wheels) and then defeated her record in 2016. Combs also appeared in TV shows such as Mythbusters, Mythbusters, List: 1001 Car Things To Do Before You Die, Science Channel's How to Build… Everything in 2016 and All Girls Garage. Unfortunately, Combs died while trying to beat a four-wheel land speed record due to a crash of a jet-powered high-speed race car.
20. Peter Fonda- Lung Cancer
Peter Henry Fonda is also one of the well-respected people in the industry. He is not only an actor but also a screenwriter and director. Fonda is also part of the counterculture in the 1960s. His family also has a long-running career in the Hollywood industry. However, Peter Fonda died on August 16 at &9 years old. His loved ones released a statement in People stating that "The official cause of death was a respiratory failure due to lung cancer. In one of the saddest moments of our lives, we are not able to find the appropriate words to express the pain in our hearts. For sure, the contribution of Peter Fonda will never be forgotten.
21. Toni Morrison- Pneumonia
Toni Morrison is one of the previous people in the industry. She is an essayist, novelist, a college professor, and a book editor. Morrison is responsible for the critically acclaimed novel Song of Solomon that won the National Book Critics Circle Award. As for her book Beloved, she was able to win the Pulitzer Prize. Morrison then gained worldwide recognition when she received a Nobel Prize in Literature in 1993. Unfortunately, Morrison passed away on August 5 at the Montefiore Medical Center in New York. Her publisher Alfred A. Knopf confirmed her death. Morrison was 88 years old when she died.
22. Rutger Hauer- Illness
Rutger Hauer is also one of the prominent actors. Hauer started his career in Dutch films in the 70s. After this, Hauer appeared in more than 100 international and Dutch movies. Among his notable role is Batty, who is a replicant who delivers the famous "tears in rain" monologue in Ridley Scott's Blade Runner. However, Hauer passed away at the age of 75. According to the Dutch news agency, Hauer's agent said that the actor died on July 19 at his home in the Netherlands. The reports cited that Hauer's family mentioned that the actor died after a short illness.
23. Rip Torn- Undisclosed
Rip Torn is one of the well-respected and versatile actors during his generation. When Torn played the role of Bob Diamond, who is an attorney defending Earth's "Little Brains," his fame was unstoppable, and his name when into the radar of the creators of The Larry Sanders Show. However, at 88 years old, Torn passed away in Lakeville, Connecticut, July 9, 2019. His publicist announced his death that night. According to reports, Torn died peacefully, with his wife Amy Wright and to daughters, Angelica, and Katie by his side. The cause of death was not released to the public.
24. Cameron Boyce- Seizure
Cameron Boyce is one of the young stars that we have lost this 2019. He is first seen in the music video of Panic! at the Disco, and his first film debut is the 2008 Mirrors. Boyce then played Carlos, who is the son of Cruella De Vil in the famous Disney film series Descendants. Unfortunately, the promising star passed away at the age of 20 on June 6. According to the family's statement, he died during his sleep. They explained that while Boyce was sleeping, he suffered a seizure caused by a medical condition in which he is being treated. After the paramedics arrive, the experts were not able to revive him.
25. Beth Chapman- Lung Cancer
Beth Chapman is one of the famous bounty hunter and a reality star. Working alongside his husband Duane "Dog" Chapman, the couple has different reality TV shows, such as Dog and Beth: On the Hunt, Dog the Bounty Hunter, and Dog's Most Wanted. However, Beth passed away on June 26, 2019 in Honolulu hospital after her battle with lung and throat cancer. Dog Chapman was the one who announced Beth's death. He shared the sad news on Twitter, stating, "It's 5:32 in Hawaii, this is the time she would wake up to go hike Koko Head mountain. Only today, she hiked the stairway to heaven," he wrote. "We all love you, Beth. See you on the other side.
26. Russi Taylor- Colon Cancer
Russi Taylor is the voice behind one of the iconic characters, Mini Mouse. She is married to Wayne Allwine, who plays the voice of Mickey Mouse. The couple is married until the death of Russi's husband in 2009. The voice of Mickey and Minnie are now together again following the death of Russi this July 26. Disney Chairman and CEO Bob Iger honored Russi sharing a statement "For more than 30 years, Minnie and Russi worked together to entertain millions around the world — a partnership that made Minnie a global icon and Russi a Disney Legend beloved by fans everywhere."
27. Art Neville- Undisclosed
Art Neville is one of the most celebrated funk musicians in the industry. He started his career in the mid-50s when he took part in the band Hawketts, in which he is the front. One of their popular songs is the Mardi Gras Mambo, which became the keystone of funk sound in New Orleans. However, Art passed away at the age of 81, and his manager Kent Sorrell confirmed his death. Sorrell stated that Art, "passed away peacefully this morning at home, with his adoring wife, Lorraine, by his side." The cause of death was not given, but according to reports, Art's health declined over the recent years.
28. Grant Thompson- Accident
Grant Thompson is one of the famous YouTube Star. He is known to be King of Random, in which he documents life hacks, experiments, and weekend projects. Thompson launched his channel in 2010, and he was able to have 11 million subscribers. Unfortunately, the star passed away on July 29, 2019. Thompson'sThompson's family launched a search after he did not return home for an hour, and they could not reach his phone. According to reports, the authorities used GPS data to track Thompson. However, they tragically found his body together with the paragliding equipment on the crash site.
29. Stephanie Niznik- Undisclosed
Stephanie Niznik is one of the actresses who works hard and is really committed to their given projects. She is also known to devote herself as a mother-figure to younger actors. Niznik also volunteers for hunger organizations, animal rescue organizations, children's organizations, and has been a long-time volunteer at the Four Winds Heart-Centered Healing center. On June 23, news surfaced that Stephanie Niznik passed away at the age of 52. However, the cause of death was not exposed, but according to the reports, her death was unexpected. Niznik was found at her home in Encino, California.
30. Arte Johnson- Prostate Cancer
Arte Johnson is also one of the well-respected comedians in the Hollywood industry. He is best known for his work as a regular on the famous TV show Rowan & Martin'sMartin's Laugh-In. During his retirement, Johnson stayed with his wife, Gisela, in Southern California. Johnson is a non-Hodgkin's lymphoma survivor, as he was successfully treated in 1997 after the diagnosis. However, Johnson passed away at 90 years old, on July 3, 2019. According to reports, Johnsons is ill for three years, with prostate and bladder cancer. Following his death, his ashes were scattered off Hawaii.
31. Billy Drago- Complications from Stroke
William Eugene Burrows Jr., famous for the name Billy Drago, is one of the famous TV and film actors. He is best known for the roles of villains. Among the notable films that Drago played are the Brian De Palma's The Untouchables and Clint Eastwood's western Pale Rider. Drago also has recurring roles on the TC+V series, The Adventures of Brisco County, Jr. and Charmed. However, at 73 years old, he passed away on June 24 in Los Angeles. Reports surfaced that his death is from the complications of a stroke.
32. Max Wright- Lymphoma
George Edward Maxwell Wright, who is known professionally as Max Wright, is one of the most loved actors, especially for sitcoms. He is best known for playing the role of Willie Tanner on the hit TV show ALF. However, in 1995, Wright was diagnosed with lymphoma and has been successfully treated and stayed in remission until 2019. However, on June 26, 2019. Wright passed away at the age of 75 at his Hermosa Beach home in California. Wight's cause of death was said to be from lymphoma.
33. Gloria Vanderbilt- Stomach Cancer
Gloria Vanderbilt is a famous heiress, fashion designer, socialite, author, actress, and artist. She is also one of the most beautiful faces in the industry and mom of the famous CNN anchor Anderson Cooper. Unfortunately, on June 17, Cooper announced the death of Gloria Vanderbilt, while being surrounded by her family and friends. In the same month, Anderson shared on-air, explaining that his mother just learned that she has advanced stomach cancer that is spreading. Anderson added that "What an extraordinary life. What an extraordinary mom. What an incredible woman." Gloria Vanderbilt will, for sure, never be forgotten.
34. Jeff Austin- Undisclosed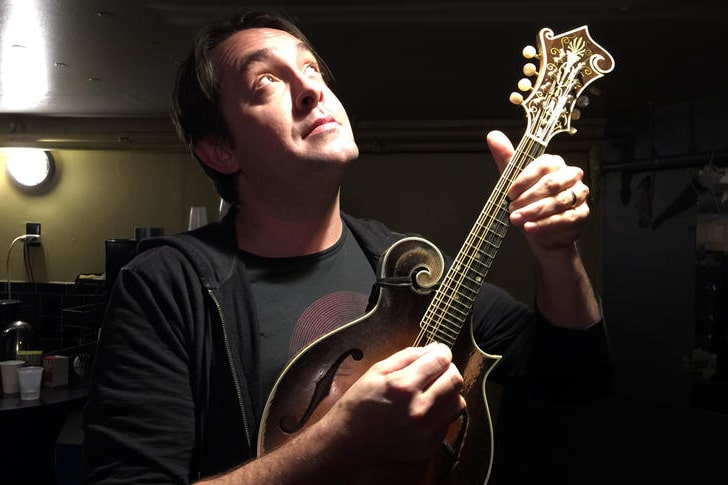 Jeff Austin is one of the greatest mandolinists of all time. He is a bluegrass musician and the co-founder of the Yonder Mountain String Band. After canceling his tours because of an undefined medical emergency, Austin passed away in a hospital in Seattle on June 24, 2019. His cause of death was not revealed, but according to reports, his booking manager shared that the father of three died after undergoing a medically induced coma. Austin is 45 years old when he died.
35. Judith Krantz- Pneumonia
Judith Krantz is also one of the most successful authors, fashion editor, and magazine writer. She turned to write fictional novels at the age of 50 and quickly became a New York Times best-seller. Her first novel Scruples became a worldwide success and has been translated into 50 languages. Her later works include the 1980 Princess Daisy, 1988 Till We Meet Again, 1990 Dazzle, and the 1996 Spring Collection. However, Krantz passed away on June 22, at her home in Bel Air, Los Angeles, at the age of 91. Reports show that it is due to pneumonia.
36. Luke Perry- Stroke
Luke Perry is one of the American actors and became a teen idol after successfully playing the role Dylan McKay on the hit TV series Beverly Hills, 90210. Perry is part of the said TV series from 1990-1995 then went back on 1998-2000. For his recent show, he starred as Fred Andrews, on the CW hit series Riverdale. Perry also appeared in The Simpsons, Criminal Minds, Law & Order: Special Victims Unit, and Will & Grace. Unfortunately, sad news that has been mourned by fans and Hollywood, when he passed away on March 4. Perry died four days after suffering from a massive stroke. He was 52 when he passed away.
37. Jim Pike- Complications of Parkinson's Disease
Jim Pike is the co-founder and lead singer of the legendary male pop vocal trio, The Letterman. The group started in 1959 and was able to achieve 32 consecutive Billboard chart albums, five Grammy nominations, and 11 gold records. Unfortunately, Jim passed away on June 9, at his home in Prescott, Arizona, at the age of 82. According to Jim's sister in law, his cause of death is due to the complications of Parkinson's disease. Thus, fans and the music industry mourned his death, as Jim contributed his influence in the music scene.
38. Adrian "Lionheart" McCallum- Suicide
Adrian "Lionheart" McCallum is a famous British pro wrestler. He won the ICW World Heavyweight Championship title last December 2018. Unfortunately, he passed away on June 18, 2019. McCallum passed away at the age of 36. McCallum was found dead at his home in Ayr, Scotland. According to reports, it was suicide, and the authorities shared that his death is not being treated as suspicious. Other reports also stated that McCallum was not able to recover from the tragic incident that he took part in. Thus, speculations surfaced, that he took it against himself when McCallum was not able to save her neighbor from a house fire.
39. Franco Zeffirelli- Illness
Franco Zeffirelli is also one of the legends in the industry. Not only that, he has a career in films and theater; he is also a senator. Franco directed the 1968 version of Romeo and Juliet and received an Academy Award nomination. Also, Franco's 1967 version of The Taming of the Shrew with Elizabeth Taylor and Richard Burton is considered to be one of the best-known play adaptations. At the age of 96, however, Franco passed away. He died on June 15 in Italy. The cause of death is said to be a long illness that had gotten worse over recent months.
40. Peggy Lipton- Colon Cancer
Peggy Lipton is one of the award-winning actresses during her prime in the industry. She had multiple TV shows and films, and one of her notable roles is the flower child Julie Barnes in the hit crime drama series, Mod Squad. After successfully playing the role, Lipton was able to take home a Golden Globe Award for Best Actress – Television Series Drama in 1970. In 2004, however, Lipton was diagnosed with colon cancer. She had received treatment until she passed away on May 11, 2019, in Los Angeles. Lipton died at the age of 72.
These following celebrities have separated from us, but for sure, they will never be forgotten. They have influenced and showcased their talents worldwide. All of them have touched the hearts of fans, and they were a significant loss to the industry. The celebrities may not be with us, but their names have already marked on their given crafts as an artist.